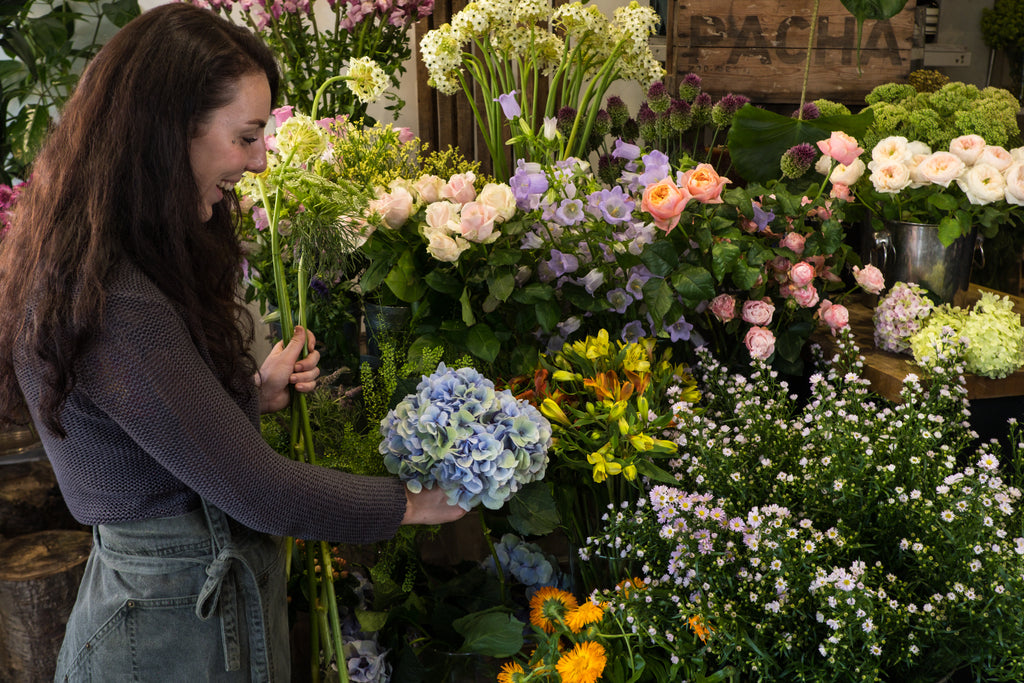 The Fresh Flower Company
Florist's Choice

Our florists will carefully select their favourite flowers in the shop, this allows them to use their creativity and flair to make an individual and unique bouquet. At this time of year there will be flowers such as roses, snapdragons, hydrangeas, berries with scented winter herbs and foliage
PLEASE ADD ANY ORDER NOTES INCLUDING CARD MESSAGE IN THE "ADD NOTES" BOX IN YOUR CART.
All our bouquets are made with the best of the day's seasonal flowers, hand-tied and delivered in water to keep them as fresh as possible. A handwritten card may also be included.

Because we only use the freshest flowers, appropriate substitutions may be made when flowers shown are out of season or are unavailable. 
The bouquets shown here come as standard, super and luxury. If you would like something more personal, then please call our shop on 020 8693 6088 to speak to one of our florists.
*cost of delivery included in the price of the flowers.
---
Share this Product
---
More from this collection